HOPE's Youth Community Outreach
An important part of HOPE's mission is to guide and support community youth.
Youth Spotlight: Josh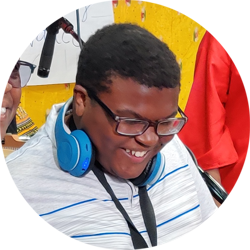 Josh, AKA "Saxman" is currently a high school senior with a love for music, farming, and family ties. He would like to teach music to children with special needs. Josh is also a Youth Leader and has advocated for his community before local government.
Youth Spotlight: Josh, 09/12/2022
Contact HOPE!