HOPE's Youth Community Outreach
An important part of HOPE's mission is to guide and support community youth.
Youth Spotlight: Nevaeh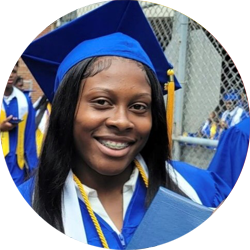 "My name is Nevaeh Black. I am currently a freshman at North Carolina Central University, majoring in biomedical sciences. I aspire to be a pediatrician, I plan on graduating NCCU in the 3 years and continuing my academic career at Boston medical school with a program I hope to get accepted into my sophomore year. I have been working hard every summer at the MLK center of Wilmington North Carolina, not only to gain experience working with kids, but also because I enjoy getting to know each and every new camper each summer. Kids are the greatest gift, because they are the future. I am the future, and I want nothing more than to continue passing on the gift. This summer I plan on shadowing doctors and earning my medical assisting license. I want to get a head start building my med school application, and by volunteering and earning experience in the field I am increasing my competitiveness. During my time at Central, I plan to make a real impact because this is going to be my home for the next 3 years. I wish to get to volunteer more, and give back to the surrounding community. Also, going to visit the local youth center to encourage the youth to make something out of life. They are the next generation of doctors, lawyers, politicians, and so much more. Programs and organizations I was in such as Voyage, H.O.P.E, Sokoto House, Queen Sister, etc. have given me more than enough opportunities to be ahead and excel in life. Through various leadership exercises, job training, and mentorship I was able to strive and experience things that many other youth never got to. My advice to the youth is to never let anyone dim your light, you are the future, make every effort to become who you want. Graduate, go to college or not, join the workforce, trade school, military, whatever as long as it's what you decide. Because only you are allowed to decide what you do for the rest of your life, no one else, but you!"
Youth Spotlight: Josh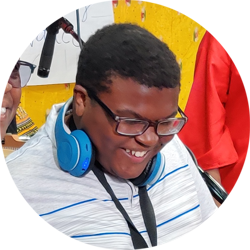 Josh, AKA "Saxman" is currently a high school senior with a love for music, farming, and family ties. He would like to teach music to children with special needs. Josh is also a Youth Leader and has advocated for his community before local government.
Youth Spotlight: Josh, 09/12/2022
Contact HOPE!